My greatest passion as a photographer is to capture candid everyday moments and to bring them into the spotlight. For me it's not momentous scenes that get me excited but the subtle interactions between people. A quick glance or little gesture captured at the right moment can be full of wonder and meaning. No matter what I am photographing this is what drives me.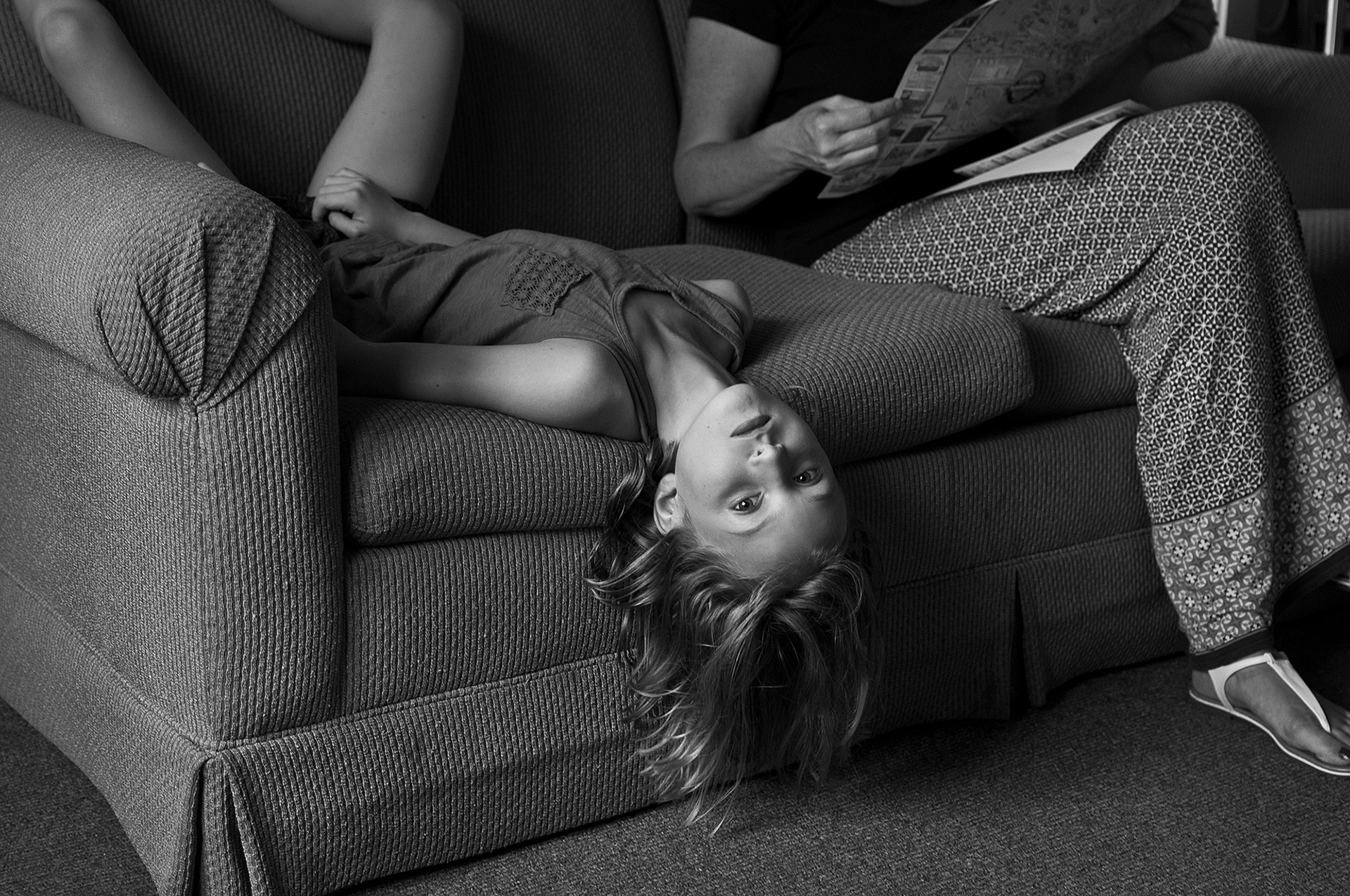 Much like documentary photography or photojournalism, my approach is to capture life's moments without directing subjects or modifying the scene. It's an approach that works exceptionally well with children. Left to their own devices, children almost never disapoint. They offer a wide range of emotions to be captured. As a photographer, I delight in finding and capturing their natural connection with the world around them.
Where does it take place?
The goal of a family documentary session is to get "real" as possible. This means I photograph you in normal settings, showing where you live and how you live. A trip to the park, playing at home, or baking cookies, are all possible settings. If it's something that you do as a family then it's camera-worthy.
What if my house is messy?
Sometimes life is messy. I get it. When my kids were toddlers it seemed our house was in constant disarray with toys and clutter in every nook and cranny. For some, this may seem like the worst time for pictures but with documentary family photography it becomes part of your story. Whether your home is immaculate or looks like a cyclone hit, I'm interested in photographing it, warts and all, if that's the case.
Do you only shoot in black and white?
Black and white is part of my signature style and I hope a good part of why you might be drawn to my work. But while the majority of the documentary photos I take are in black and white, colour is always an option for those who prefer.
Learn more
...
What if my kids are miserable during the session?
It's normal for kids and parents alike to have a "down" period or to shy away from the camera. While you might not think of this as prime photo time, I believe that it's important to document a wide range of emotions. Sad or pouty pictures are a natural part of life and as such, they are document-worthy. Of course, if things don't brighten up at all during the session then I might suggest coming back at a better time.